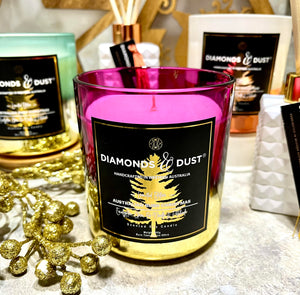 ***PRE ORDERS ONLY*** Australian Bush Christmas 2023
Regular price $49.95 $39.95 Sale
"𝑨𝒖𝒔𝒕𝒓𝒂𝒍𝒊𝒂𝒏 𝑩𝒖𝒔𝒉 𝑪𝒉𝒓𝒊𝒔𝒕𝒎𝒂𝒔" 
PRE ORDERS ONLY
This link is for PRE ORDER CUSTOMERS only, please only use this link if you have already contacted me (Amanda) & pre arranged your Australian Bush Christmas selections. If you have not & do purchase thru this link your order will be cancelled.
Pre Order customers, I thankyou for your orders & have received your colour selections, your candles have been poured 23/10/23, they will be ready to send via Australia Post early next week (from 1/11/23) once payment has been received.
Simply select the quantity you pre ordered & go thru the checkout as normal.
Thanks again everyone for your continued support, it honestly means the world to me, Cheers & Merry Christmas (gahhhh it feels way too early to say that!!)
Amanda xxx